Are you ready to make a big change in your life and finances? If you are looking to make more money, work for yourself, and make a real investment in your future, real estate investing is the way to go.
There is no barrier to getting involved in real estate investing. Even if you don't have a ton of cash on hand, you can get started in the real estate industry right now and scale your way up to managing rental properties and churning out single family flips. All it takes is knowledge, patience, dedication, and a willingness to learn.
The key to a successful real estate investing career is getting started on the right foot with the knowledge and network that will carry you through increasingly profitable investments.
How To Get Into Real Estate Investing
Learn Everything You Can
The best way to get started in real estate investing, and anything new, is by learning everything you can about the industry. There isn't one way to engage with the real estate industry – there are a variety of ways you can get started and make money. Before making any commitments look into each of the avenues you can take to make sure you put yourself on the right path. The right path in isn't the same for everyone, so be sure you take a look at them all before you make a decision for your future.
Read industry news and seek out books and lectures from successful investors whose skills you admire. You will learn as you go, of course, but you want to give yourself a solid foundation you can build upon.
If you want to learn more about the industry check out some of the most popular websites frequented by investors like Bigger Pockets and Active Rain. These community-based websites can help you learn more about what issues investors are facing right now and what is happening with the market in real time. These are also great places to do some networking and research into the investor activity in your neighborhood and state.
Also make sure you know about the housing market both nationwide and in your local area. You don't want to put money into the wrong neighborhood at the wrong time. To learn more check out websites like HousingWire, where you can learn about mortgage rates, lending trends, and the oscillations of the housing market.
Network With Other Professionals
Another great way to learn is to network with other investors or real estate professionals in your area. No one knows their local market like real estate professionals working within it. If you are really interested in investing in a particular place make sure you build a network of contacts that can help you learn about the neighborhood and make smart decisions when it comes to contractors, laborers, and agents.
Start by going to events hosted by local real estate, housing, and investing organizations. You can also find groups on Facebook and other websites that are specifically for networking with other professionals. Networking with others is also a great way to develop your communication skills, which you will need when you are working with potential buyers, sellers, or tenants.
Start Small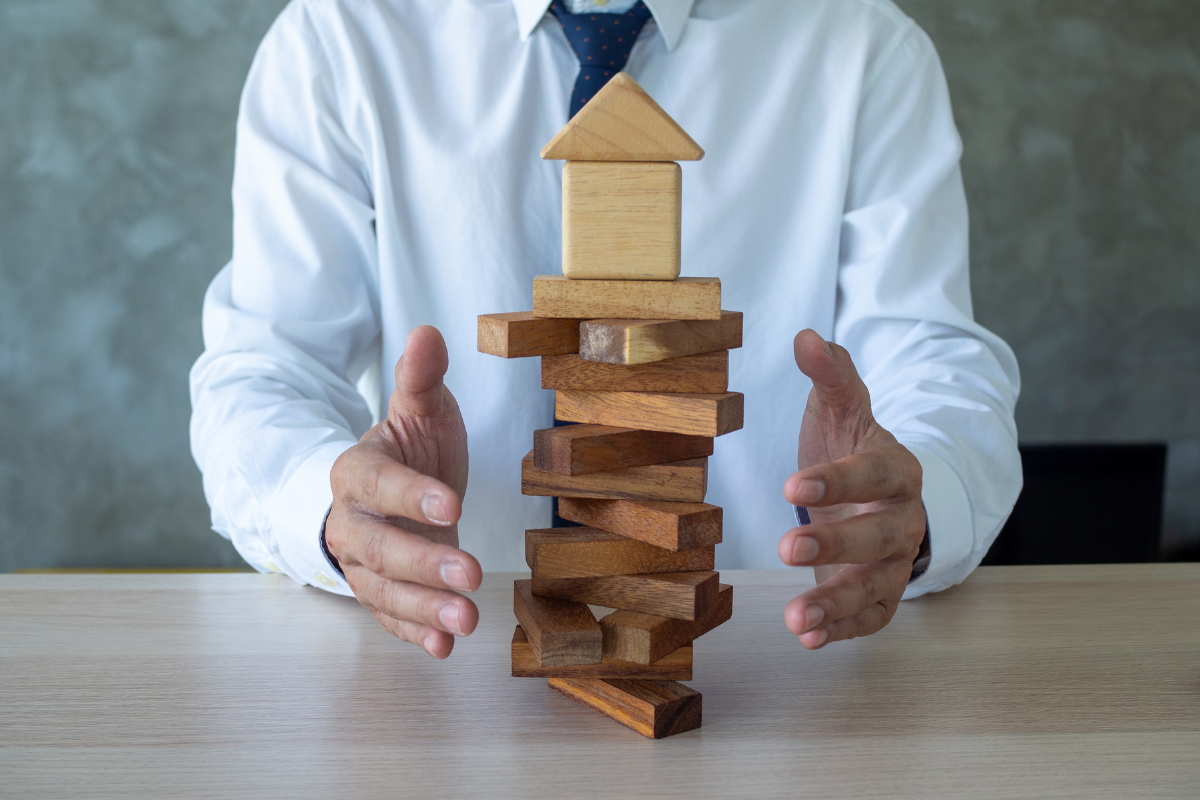 Unless you have a lot of cash on hand you will probably want to start off with a smaller project at the beginning. Starting small reduces your overall risk and gives you a chance to learn by doing. It is always wise to try and mitigate risk in the beginning when you are inexperienced and still finding your space. If at the end you find this is not the right avenue for you, you didn't waste a ton of money and time on something that wasn't profitable, satisfying, or fit in with your lifestyle.
There are a number of ways to gain knowledge and experience on a smaller scale in whatever area of investing interests you the most.
House Hacking
If you are looking at purchasing and managing rental properties the easiest way to get started right now is with house hacking. House hacking is simply using your primary residence as an investment property while you live there. This can be anything from renting out a room on AirBnB, renting out an in-law apartment long-term, or renting out your whole home when you leave town periodically. House hacking can also include purchasing a multi-unit rental property and living in one of the units yourself.
The benefits of house hacking is that there is a lot less risk since you don't have another mortgage to cover and it gives you a chance to learn how to market your property and manage tenants. If you don't have a lot of money right now this is a great way to get started working with rental properties.
If you don't like the idea of renting out a room or your own home, try finding a multi-unit property to move into and invest in – you will get the experience without having someone encroaching on your space. Then after some time doing that you can move out and rent out your unit and have a true rental property to manage.

PRO TIP: If you're ready to do real estate investing, you'll need a great tool to manage leads and run marketing campaigns. Give Invelo a try for free.
Form A Partnership
You don't have to go at it alone! A great way to reduce risk is to find an investing partner and start on a project together. By starting with a single project you will give yourself a chance to learn and the financial burden will be split in half.
If you are looking to buy and flip single family homes a partnership is a great way to get started. With two people shouldering responsibility for one property you reduce risk and have more manpower to make repairs and upgrades without having to hire a ton of outside help, something that drives up the cost of any project.
You can also utilize a partner when pursuing rental properties. With two people your profit potential is lower but so is the risk.
Before you commit to an investment make sure you and your business partner are aligned on your goals, timeline, and work ethic. You don't want to partner with someone who is unreliable or irresponsible. The risk of an investment with a partner may be lower, but it isn't' nothing. Don't get into a partnership with a family member or friend who you don't think will pull their weight or be as engaged in the business as you are. Investing in the wrong person may be just as damaging as investing in the wrong property.
Live In Flip
If you want to flip homes but don't want to work with a business partner you can cut down on costs by doing a live-in flip. A live-in flip is exactly what it sounds like, it is a property that you are flipping that you are living in while it is under construction.
The benefits to this kind of project are that you can work on the flip over a longer period of time while not having to pay an additional mortgage on a different property where you live. You will only pay a mortgage on one property that you will eventually sell for a profit. This helps significantly cut down on living expenses while you are working on a project.
Get Involved In Trusts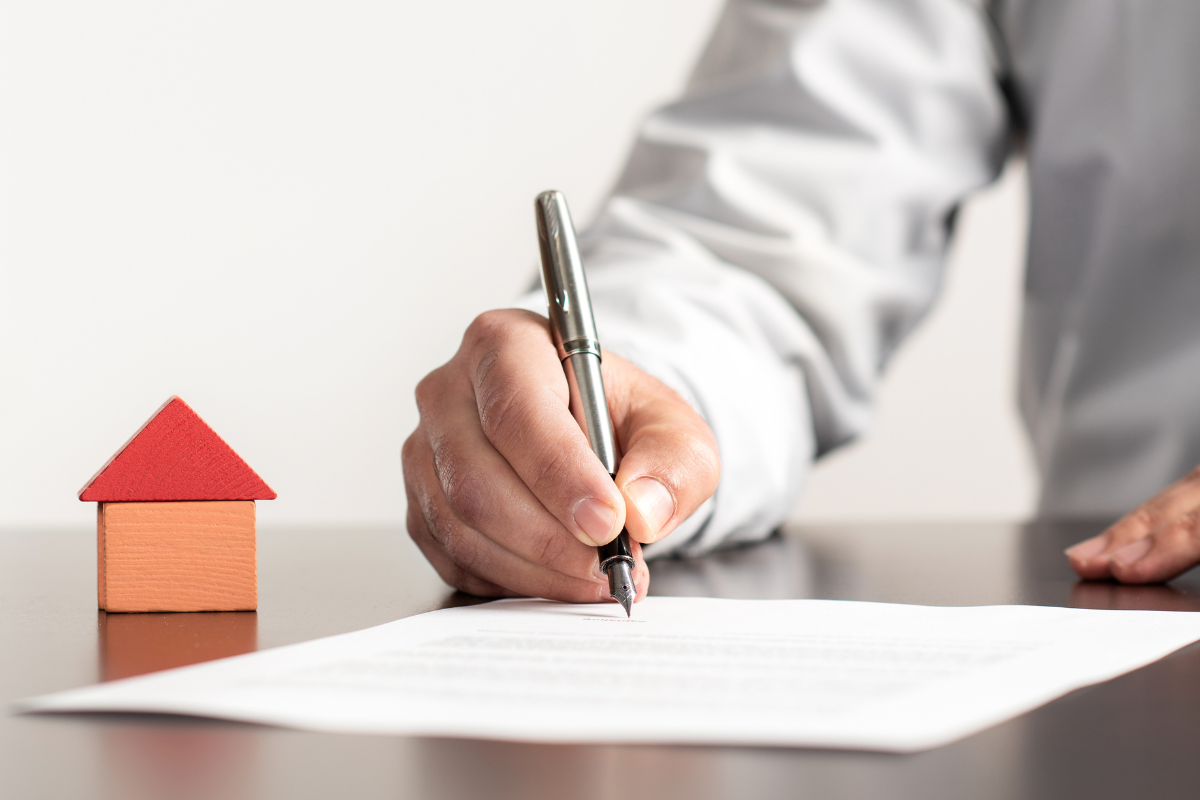 If you don't have money for a hefty down payment another way to get involved in real estate investing is through real estate investment trusts (REITs). Real estate investment trusts are similar to stocks – you're investing in a project and are cashing in through dividends and appreciation. These kinds of investments are very accessible and can be purchased through your existing brokerage account just as you would with regular stocks.

With REITs you make an investment in a company that is managing, updating or purchasing a property or project and you earn money based on your investment and the success of the project. You don't have to have a ton of knowledge to get started but it always helps. Investing in REITs is a great way for beginners to get started in the industry because they require less of a cash investment than buying a property and are not as risky.
Currently there are 225 public REITs you can invest in that include both commercial and residential properties and projects. There are also many private REITs to get involved in if you are looking for a specific project, but these have less information publicly available.
The upside to investing in trusts is that your investment is liquid so you can always get out fast if you want. They are also a less volatile way to diversify an existing stock portfolio. The downside is that to make a good amount of money back you will have to stick with it for a while and your profit will be seen primarily as dividends.
Try Crowdfunding
If you are an accredited investor you can take advantage of real estate crowdfunding! Crowdfunding is the newest way to get involved in real estate projects. Crowdfunding platforms like LendingClub and CrowdStreet work the same way sites like GoFundMe and Kickstarter do, but exclusively in the real estate space.
As an investor on one of these platforms you have the opportunity to directly invest in a myriad of projects all over the country with as much money as you want. If you want to go in with only $500 you can do that. Investments on these platforms can be very profitable if the project or development is completed as planned. But unlike REITs your money is not liquid and can be at risk if the project goes south.
To start you want to research each of the platforms that offer this kind of investing and choose which one works best for you and has the projects that most interest you. Then before you commit any money make sure you research the project itself as well as the developers in charge to make sure you are making a sound investment.
Final Thoughts
Whichever way you choose to enter the real estate investing space make sure you are surrounding yourself with knowledgeable people that can help you achieve your goals. Learning and making lasting connections are the key to finding success in any avenue of real estate investing. No one is ever too successful to learn something new, so keeping yourself engaged with news about the industry and market will be keys to maintaining a successful business down the line.