If you are a real estate investor looking to maintain or grow your business you will spend a lot of money on marketing campaigns to potential leads. If you are going to invest so much in one area of lead generation, you want to make sure you are getting the best results possible.
Marketing is one of the biggest features on Invelo and connects directly to your records database and sales pipeline. Having your entire business connected on the same platform makes it easier to flow prospects into and out of marketing campaigns as well as maintain accurate record history. There is never a need to manually update batches of records to reflect a completed campaign – Invelo stores all of that information for you.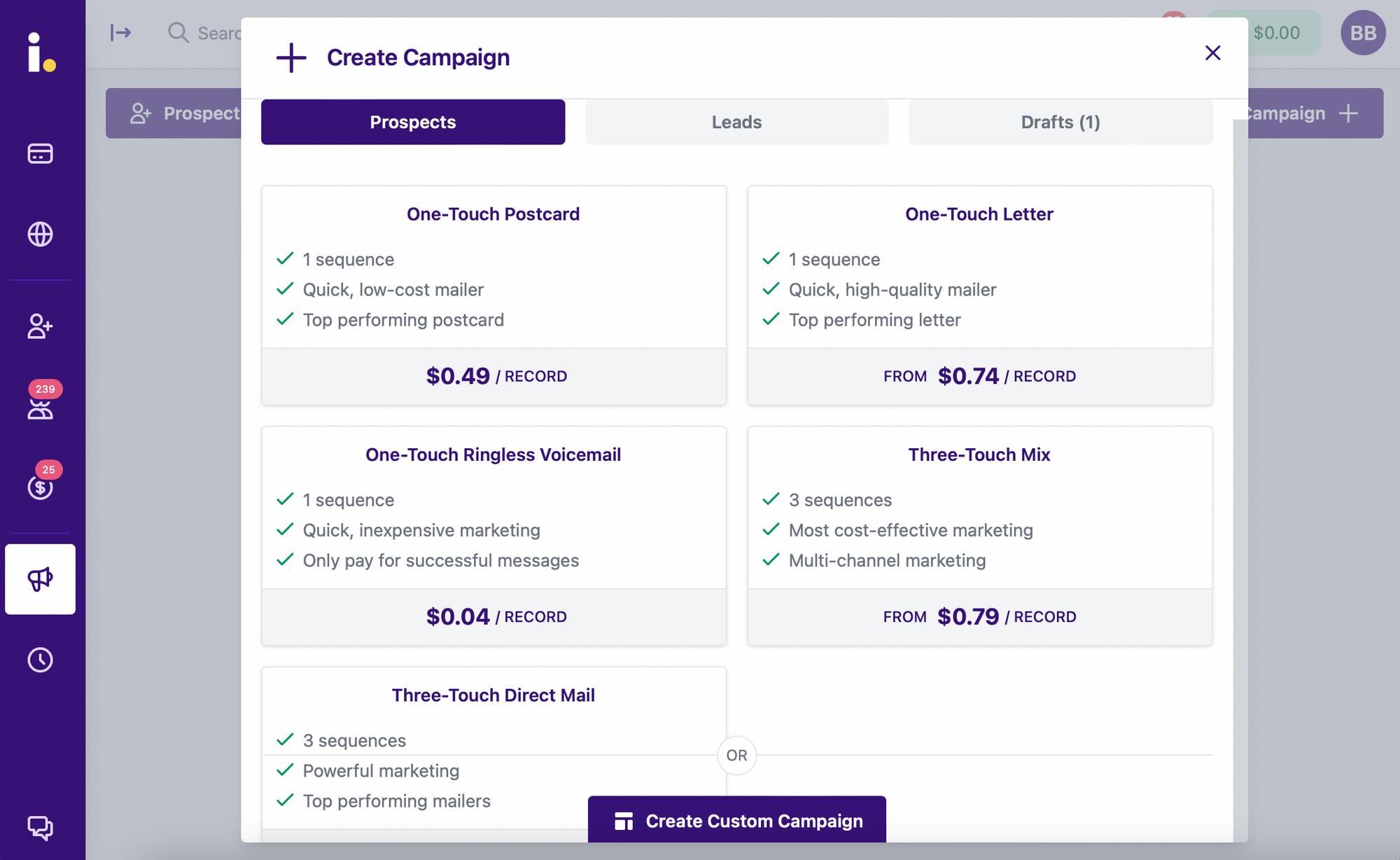 Users of every subscription level have access to Marketing Presets, allowing you to build campaigns based on industry best practices. But users with Individual and Professional plans have the ability to create custom campaigns with dynamic sequences.
The ability to create customized campaigns is a big draw for real estate investors looking to amp up their marketing efforts. Custom campaigns can feature as many sequences as you want in as many combinations and include direct mail marketing, email marketing, ringless voicemail and tracking third-party efforts like cold calling. You have the freedom to customize the parameters of each campaign as well as the creative. When creating direct mail campaigns, you can add your logo, choose from a variety of templates, and adjust your message to make sure all of your communication is perfectly branded.
Users can create massive continuous campaigns with multiple touches or a simple campaign using a combination of channels that you have found to be most effective in your area.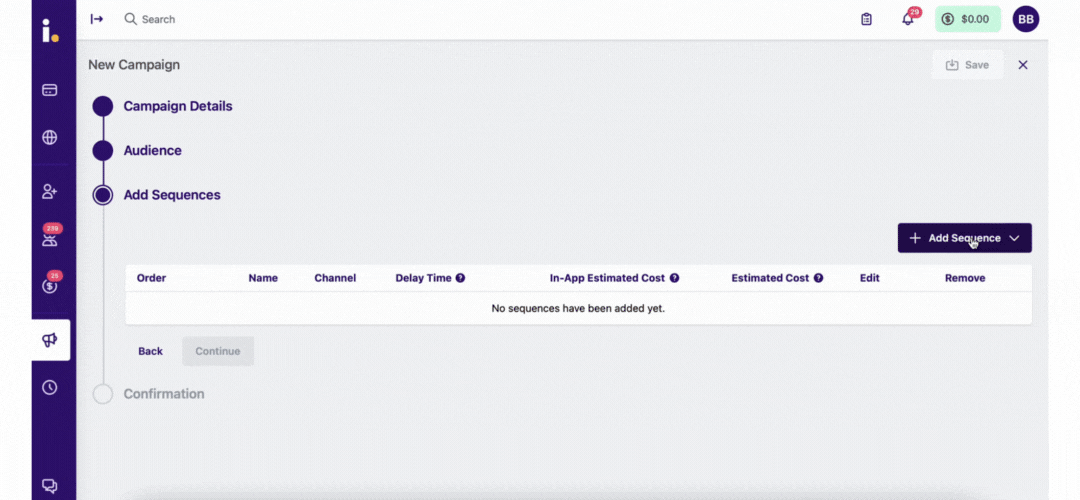 Invelo's marketing services are made for investors to use with ease. Users can plan their marketing campaigns down to the last detail with time delays, batch sends, duplicate address removal, filters, campaign priority ranking, and automations. Users can also create multiple marketing profiles to send to different time zones and contacts without having to constantly change simple parameters.
Get full access to Invelo's powerful marketing capabilities by subscribing to an Individual or Professional Plan.