One of the most effective marketing tools in real estate may not be what you would expect. Real estate postcards are a great tool that allows you to generate leads and build awareness of your real estate investment business directly with homeowners. Mailing postcards with personalized content can add a human touch to a market that can often lack such a thing.
Marketing your real estate business plays an essential role in making sure your real estate business can stand apart from the competition. Postcards and direct mailing have proven to be the best marketing tools for real estate businesses and an effective means of lead generation.
Postcards: An Overview
Real estate marketing relies heavily on postcards to let potential buyers know that a property is available for sale or to contact potential leads. They are also used to display relevant information about your real estate business, like providing updates on the current market or communicating the recent sales of top property.
Postcards are a great way to signal professionalism to your audience. They can help drive up demand and attract new buyers. Keep in mind that simply slapping some basic information on postcards will not be enough to capture the audience's attention.

Here are a few pointers on how your postcards can stand apart from the competition:
Understand your target demographic. You can not expect to sell a $1M home to individuals living in all areas. Know where your potential clients live, understand their values, and then market your postcard accordingly to have better turnover rates.

Know your brand messaging and values to help keep your postcards under a consistent theme. It makes it better for clients to identify your brand and separate it from other companies. Use a logo and brand colors to keep the messaging memorable and cohesive.

Be aware that this is a long-term endeavor. Postcard marketing is a sturdy and slow process. Consistently direct mailing clients in a disciplined manner will help them keep your business on their mind.
Advantages of Using Postcards
Postcards are a proven way to boost your reach and increase your overall return on investment. Successful real estate investors neatly tie down their target demographic's lives, attitudes, and aspirations and then send out the appropriate postcards to grab their attention.
Second, postcards and direct mailing are relatively cheap marketing channels. The added benefit is that the prices of each postcard go down the more you buy in bulk. So you have scalability and affordability from the get-go.
Moreover, intelligent postcards help real estate investors generate better leads. With the right strategy, you can turn your leads into prospective buyers.
Targeting Potential Customers in Real Estate
It is easier than ever to identify individuals that fit particular criteria in our digital world. Lead generation tools take advantage of this by analyzing customers' actions online. As a result, they can provide customized lists to match your requirements.
Invelo's software can proactively list data to help you engage better with your targeted audience or neighborhood. So if you are looking to buy and flip a house geared towards a specific audience, you can now use it to target the neighborhoods where your desired audience resides.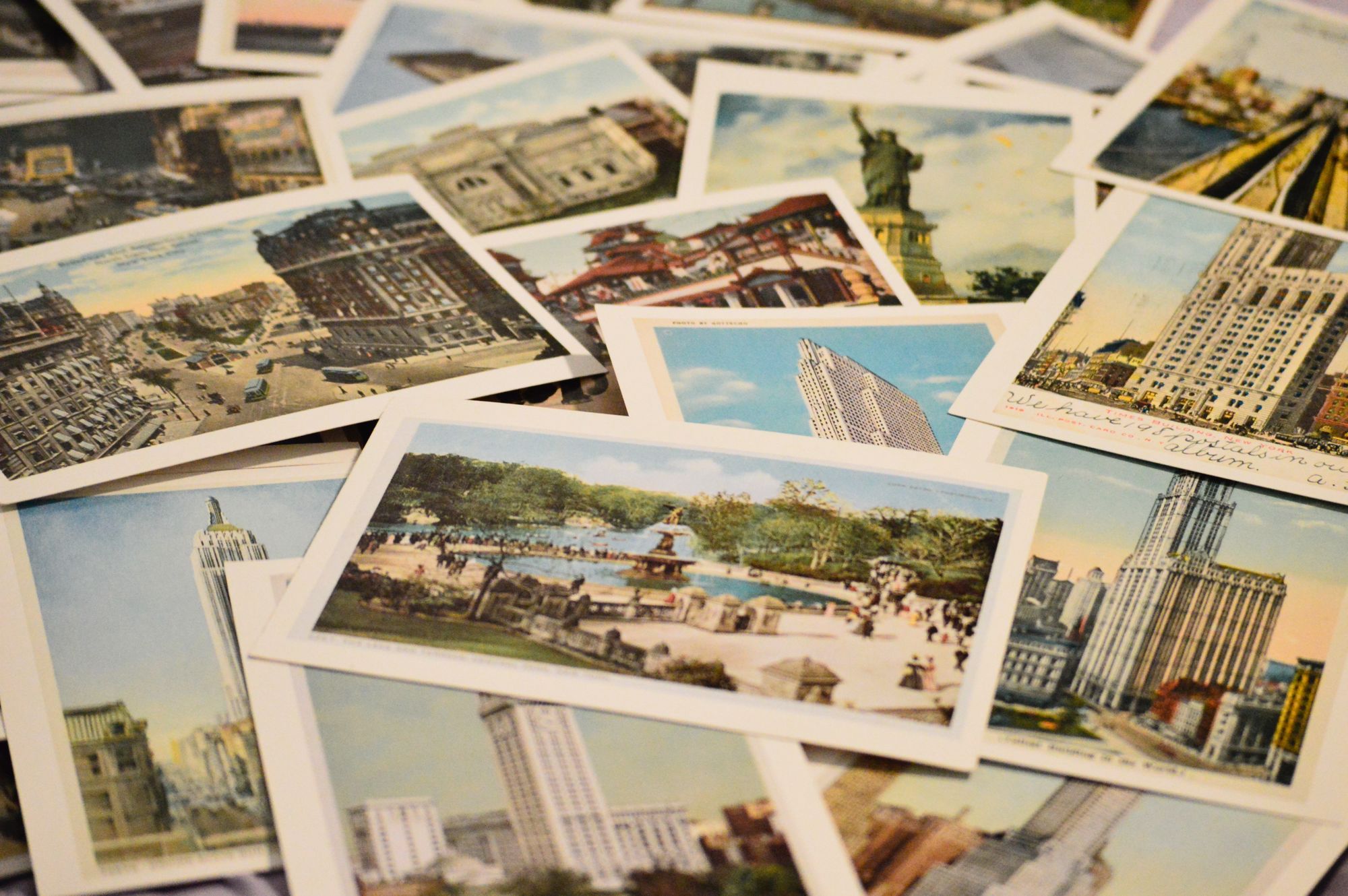 Effectiveness of Precise Targeting
By understanding the needs of your target demographic, you can tailor your marketing to match their tastes. This method is better than blindly mailing every resident in an area. Focused approaches have been proven to give better return-on-investment, with less effort.
Secondly, personalized content shows continued success. By focusing your message on solving the actual problems of your potential customers, you can grab their attention for far longer.
For example, you can mail families living in an underperforming district with strong purchasing power. In that case, you can show them houses and services they can get better in a more affluent area.
Thirdly, direct marketing is personal and more effective than most forms of digital marketing. You see many ads and commercials in your digital space, but the likelihood that you'll remember any of them five minutes later is slim.
In comparison, postcards can grab a person's attention by showing off the company's efforts. It's also shareable, so the recipient can revisit it even if they had little interest at first sight.
Postcards are the best tools to use when direct mailing. They are easy to print and are cost-effective. Postcards also come with reduced costs on postage and logistics, and the total price reduces if you order in bulk.
It's important to understand that the benefits of direct mailing can only come to fruition if it's part of a cohesive marketing strategy. There may be multiple touchpoints for customers outside of the direct mail process, and it can also take many mailings until the customer fully engages with it.
Moreover, your mailing strategy must align with your overall marketing, brand, and message. The voice, feel, and look needs to be cohesive as it creates an impression of quality and reassurance in the minds of your potential customers.
If you've read this far, you probably have a decent idea regarding the value of postcards. So you may be asking yourself if there is a platform (or a helping hand) that can help you build great postcards and combine all your marketing initiatives in one place for your real estate business.
This is where Invelo comes into the picture.
Invelo: The All-In-One Solution
If you are looking to add direct mailing to your marketing plan you will want to make sure that the software you are using can seamlessly integrate with that. No one wants to have to switch between platforms just to get something done. Invelo is an all-in-one solution to that problem with robust features and extensive direct mailing options.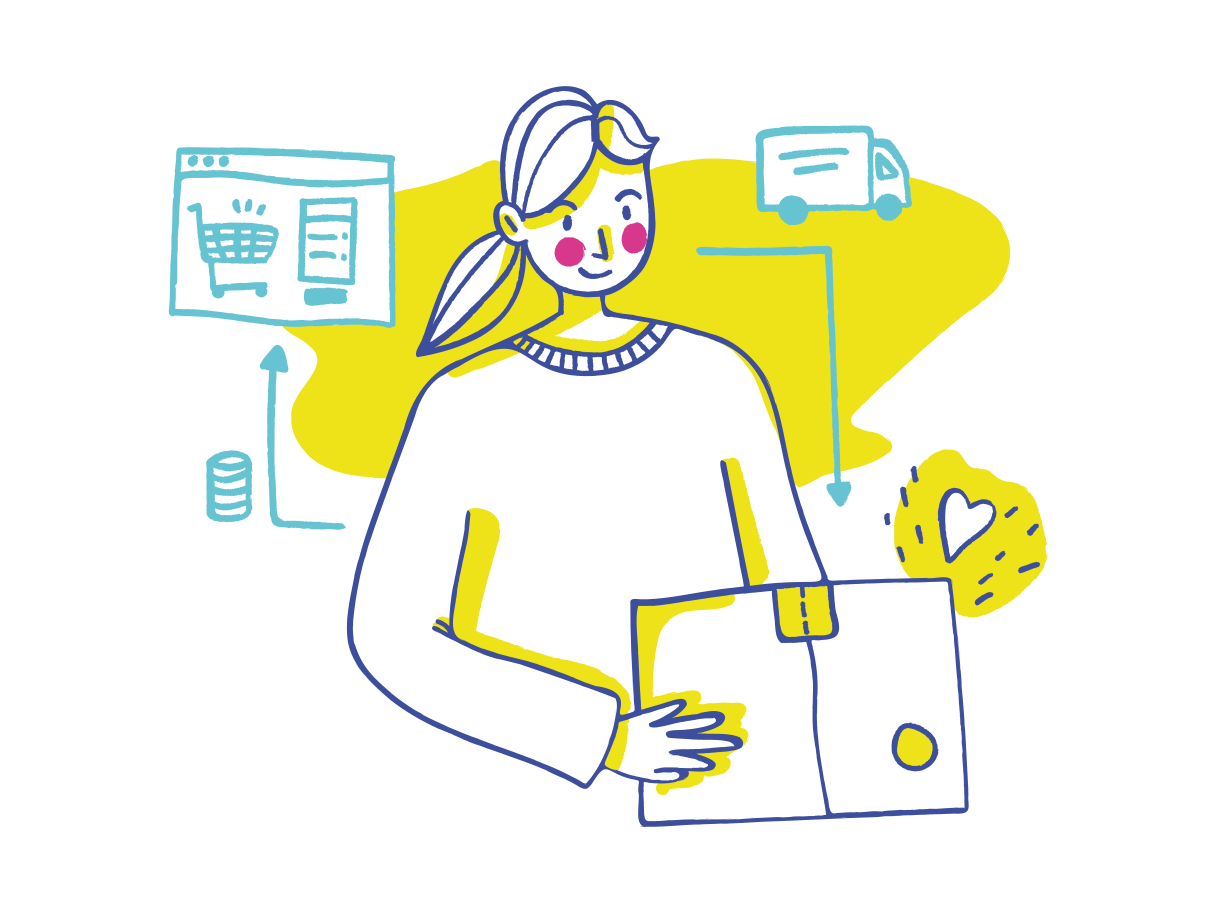 Service Offerings
A. List Building Tools: Using Invelo, you can build high-quality customer lists in seconds. Invelo automatically adds new prospects that fit your custom criteria, and the list is refreshed automatically to keep your data up-to-date. Additionally, data filtration and prebuilt automation ensure that the service can drill down on the prospects you're digging for the most.
B. Integrated Sales Pipeline: With intelligent filtering and stacking options, you can segment your best prospects from one another. Invelo offers activity logs to ensure you can index and sort data quicker, provides notifications whenever activity occurs, and automatically follows up with lead statuses to integrate them into newer marketing sequences. Hence, you can track prospects, deal with logistics, and ensure data recording in-house using Invelo.
C. Marketing: Making effective postcards and mailing them requires you to pay critical attention to your marketing. The Invelo app offers you a way to build, model, and apply multi-step marketing solutions. Within the platform you can use prebuilt campaigns that have been proven to work or design your own. Not only this, but they also go one step further and offer direct mail packages for new prospects and leads. All of this is tracked through their activity calendar, and they have specific sender profiles to know what is being sent to which customer.
D. Education and Training: If you are interested in real estate investing, you want to learn from experts in the field. Invelo helps you with education and integration programs built into the platform. You can take training courses that help guide you through your real estate investment journey and get access to masterclass sessions with top professionals.
E. Intelligence: In addition to all the other functionality built in, Invelo also gives you real-time reporting and actionable metric analysis. This means you work with data that is personalized to the unique needs of your business.

Invelo: Pricing
Invelo offers affordable and transparent pricing models. Its starting tier is completely free for two months, and you receive full CRM tools built right in.
You also get access to the built-in dashboard from which you can store up to 5,000 records, access KPIs and quick lists, and have fully-fleshed real-estate investment educational content. It has the best features and essential education to help get you started on your journey.
The most popular product is the individual tier, which costs $108 per month. You get more of everything in this tier - with the access of up to 250,000 records from where you can track data for each record separated into 20 custom fields. You can also receive advanced marketing tools to create your marketing campaigns.
Invelo supports scalability. This means if you intend to grow your business or need to scale up your operations, you can get the Professional tier, priced at $249/month. You can store up to 1,000,000 unique records and get access to an entire team management suite. Furthermore, you can add unlimited custom fields for each record.
Final Thoughts
You need a long-term direct mail strategy to do well in the real estate business. Your chances of doing well increase as you begin to integrate a proper marketing plan. Using postcards can act as an effective channel to communicate your brand message and turn prospects into deals.