Real estate investing is more than just about owning and managing rental properties for a cash stream. Actively managing your properties can seem like a tedious task. But you can count on passive real estate investing.
Passive real estate investing has grown more popular recently. It can be one of the most effective ways to earn money without the time and work needed for active forms of investment like renting properties.
Here's how passive real estate investing works and benefits investors to maintain its popularity.
What Is Passive Real Estate Investing?
Active real estate investing typically involves the investor owning and managing the property themselves. Some people can believe that buying and renting a property such as an apartment complex is a form of passive real estate investing. This could be because they see the investment playing out as they simply buy a property and collect rent every month. However, this is active real estate investing.
In this situation, the investor either has to outsource operational responsibilities, such as repair and maintenance and lease agreements, to a property management company or manage the everyday tasks of owning the property themselves.
So, what is passive real estate investing?
As the word 'passive' suggests, passive real estate investing is where you put your capital into a real estate venture without having to manage the property yourself. It provides less control over your investment and may not give you similar tax benefits to active real estate investments.
PRO TIP: If you're ready to do real estate investing, you'll need a great tool to manage leads and run marketing campaigns. Give Invelo a try for free.
However, you don't need much experience to invest passively. Moreover, passive investments usually have better liquidity in comparison to active ones.
There are multiple ways to passively invest in real estate: remote ownership, real estate funds, crowdfunding options, and real estate investment trusts (REITs).
You could buy publicly traded stocks in real estate-related businesses. Such businesses include big real estate brokers, real estate development companies, and construction companies.
Why People Engage In Passive Real Estate Investing
Real estate investment has become a popular source of income over the past 50 years. With it, passive real estate investing has become quite popular as well. If you want a source of passive income, real estate could be one of the best passive investment opportunities for you. Passive real estate investing is a great way of expanding your residual income.
Residual income is the income left over for a person or a business after all expenses and debts have been paid. It's usually computed monthly.
Passive income investments are quite effective in creating additional residual income. You can put your capital in an equity- or a debt-based investment like real estate or stock and regularly earn from that investment. These regular payments are directly added to your residual income because you only need to make this investment once.
Passive real estate investing has become an extra source of income for many people. You can passively invest in real estate to earn passive income either as fixed payments, with interest, in a debt investment, or as regular dividends in equity investment.
You can also earn passively by investing in real estate for growth purposes. That is, you could wait for the appreciation of the properties in your investment and then profit by reselling them. You can leverage passive real estate investing for ongoing income as well as for long-run growth opportunities.
Let's look at the benefits of passive real estate investing in detail.
Benefits of Passive Real Estate Investing
Passive real estate investing can benefit you in multiple ways and boost your investor salary.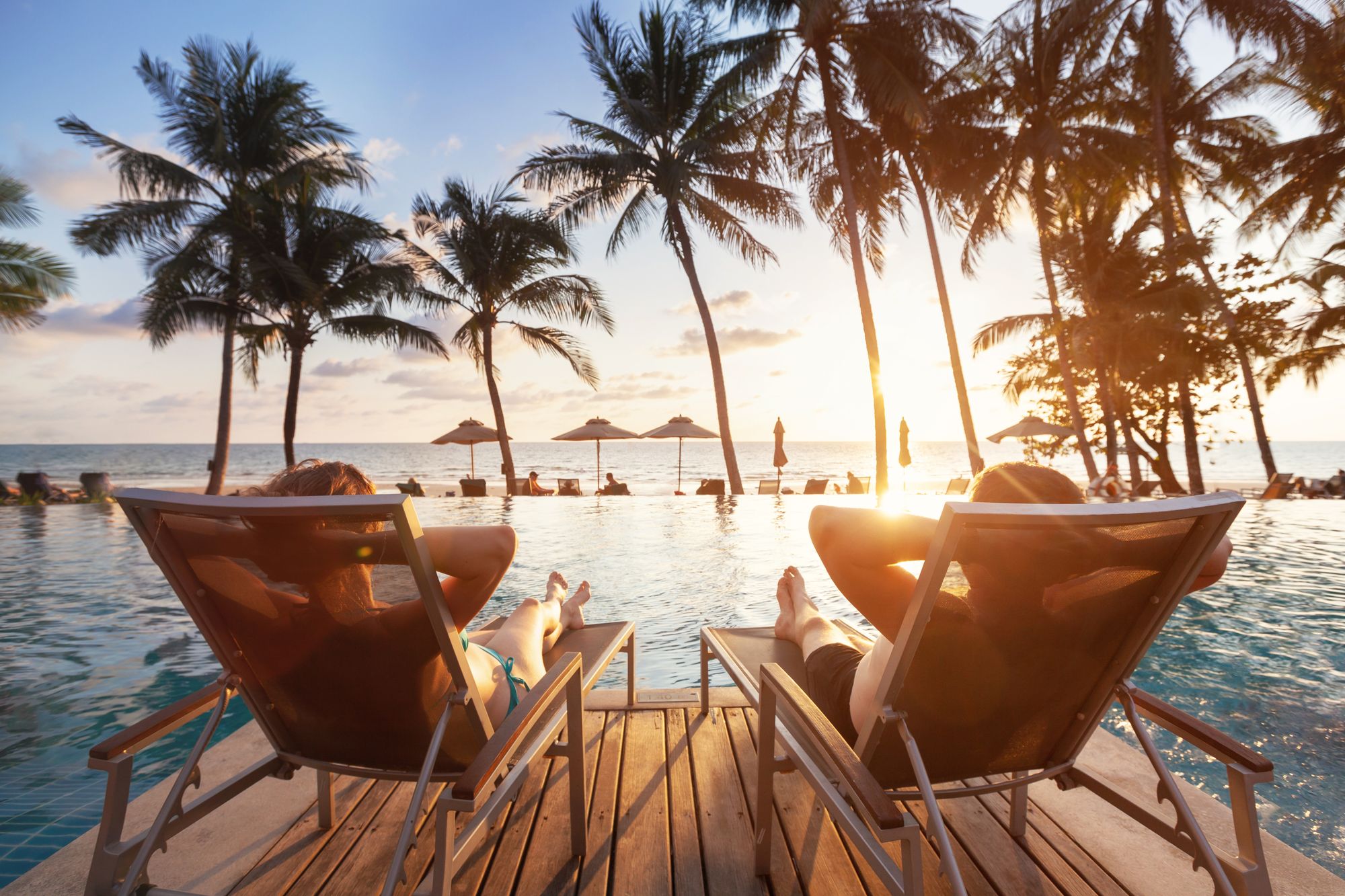 1. Someone else is doing the job for you
If you are looking for alternatives to active forms of investment, the first benefit of passive real estate investing is that you won't have to go through the day-to-day hassles of managing a property.
You can rest assured that no one will call you at 2 am to complain about a leaky faucet or a broken elevator.
2. It saves time
Typically, passive real estate investing requires a shorter time commitment than active ones. The time saved allows you to pay more attention to your other responsibilities. For instance, it takes less time to compare prospective retail REITs than to manage a condominium unit you buy. It's as simple as making money while you sleep.
After you do your due diligence and sign the legal paperwork, your funds will be transferred almost instantaneously. Once your investment is processed and you become an equity stakeholder, you can begin earning passive income and/or realizing a part of the real estate venture's growth.
3. You don't need much capital to begin with
Unlike active real estate investing, where you might have to put in tens of thousands of dollars to purchase a property, passive real estate investing doesn't demand much to begin with. You can start passively investing in real estate without having to worry about accumulating a lot of wealth.
You only need to buy a few shares to place your capital to work in a REIT or other real estate stock. Plus, a few thousand dollars are sufficient for signing into a crowdfunding real estate deal.
4. You can enjoy new opportunities
You can use your money in ways you wouldn't have been able to do otherwise. For example, compared to the vast majority, only a small class of people can afford to buy a high-rise urban apartment complex.
However, certain crowdfunding opportunities and REITs will allow you to invest in such an asset class.
5. You can ensure risk diversification
Since passive real estate investing lets you tap into asset classes that may be inaccessible with active investing, you can expand and diversify your real estate portfolio by making passive investments.
The diversification would introduce more income streams and reduce risk.
6. You can get tax-deferred cash returns
In an equity-based investment, passive real estate offers tax-deferred cash returns, which can increase your disposable income. This shows why real estate can be a more impactful passive investment than other passive investing methods.
Stock dividends or interest payments can be taxed at the highest income bracket. But, real estate ownership provides a potential pass-through benefit that lets your portion of the depreciation expense offset your regular income.
7. There'll be no bank troubles
It can be complicated to work with banks to finance your household or business. The process is time-consuming and tiresome. You also need more documentation to obtain loans than before.
As a passive real estate investor, your investment is associated with a professional private real estate investment organization that has connections with specific banks. They deal with all the financing issues at the bank for you.
8. You can leverage others' intelligence
You can always choose to enter an investment alone. You can buy your property or invest in stocks through brokers. But that won't let you take advantage of the expertise of the people around you.
There are real estate investors who spend their whole lives learning the particularities of the market. Passive real investing allows you to establish relationships with them and leverage their knowledge, expertise, and experience.
How People Engage In Passive Real Estate Investing
There are some popular ways of passive real estate investing that benefit investors.

REITs
REITs are companies that accumulate investors' capital to invest in big real estate deals. It's similar to investing in mutual funds, where you can earn an extra cash flow on deals without needing to purchase properties yourself.
Some REITs directly purchase a portfolio of commercial properties, whereas others invest in real estate debt, mortgages, and mortgage-backed securities. REITs focus on commercial real estate properties such as office buildings, shopping malls, apartment complexes, and warehouses.
REITs allow passive investors to enter substantial real estate deals by removing the typical high barrier of entry. An important point to note is that a REIT is liable to provide at least 90% of its taxable income to shareholders every year in the form of dividends. Thus, a REIT might be a lucrative option for passive income-seeking investors.
REITs provide a great opportunity to diversify your portfolio. Successful real estate investors generally invest in REITs alongside stocks and mutual funds.
The main difference between a REIT and crowdfunding is that REIT portfolios usually include investments in multiple different properties and types of properties, while crowdfunding opportunities are usually project or property-specific investments. In this way, REITs allow more diversified investments. You can invest in various properties so that the failure of one investment doesn't harm your entire investment strategy.
You might face some issues if you invest in a REIT. Their trusts are directly tied to stock exchanges.
Hence, the REIT can lose some of its value if its associated stock exchange performs badly. Besides, you won't have control over your investments. Nonetheless, REITs can be a good option for you if you engage in passive real estate investing.
You can directly buy shares in a REIT. You can also pay a financial planner, broker, or any other professional financial advisor to assist you in analyzing the REIT against your financial goals. They may also help you access private REITs that are not listed on a publicly-traded exchange.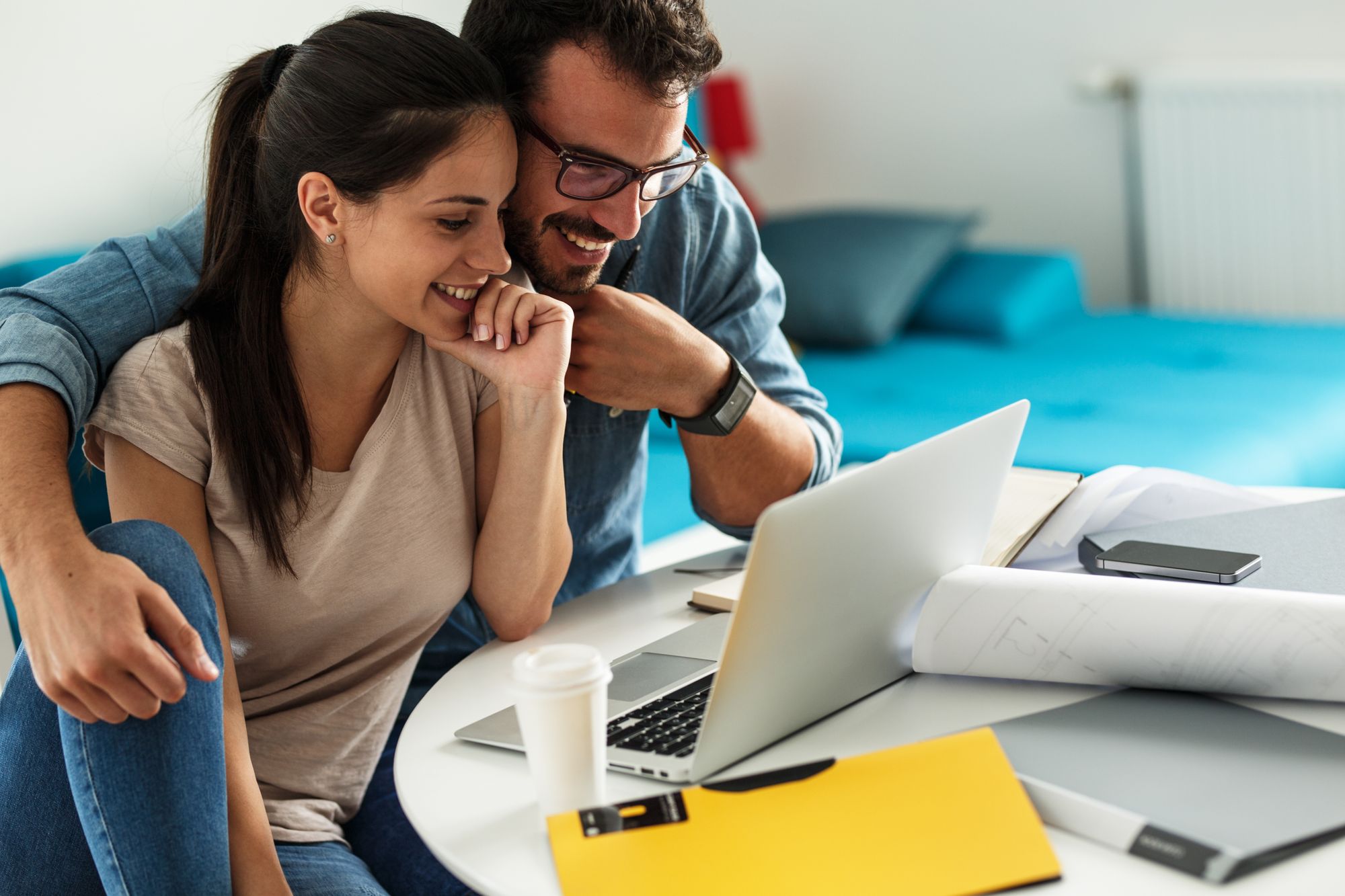 Crowdfunding
Real estate crowdfunding is becoming increasingly popular in recent years. You can now directly invest in individual real estate deals and pool your capital with other investors in debt- or equity-structured investments. Simultaneously, you can continue to reap the benefits of passive real estate investing.
Crowdfunding investments usually need investment minimums that range from $500-$100,000, depending on the investment. Some platforms need you to be an accredited investor to join them. This typically means that you need to have a high annual income or net worth.
If you choose to invest through a crowdfunding platform, you can find deals that pay you a fixed monthly amount over a predetermined period. You can also get investment opportunities that let you take an equity stake in the venture. You can then get a share of the revenue and/or the ultimate profit of the property when income is distributed.
Remote ownership
Remote ownership is a form of passive real estate investing that lets you gain complete ownership of remote property. Seasoned real estate investors usually prefer it because it lets them own a property completely without needing to actively manage it. You can use an online platform to research and buy out-of-state rental properties already occupied by tenants. You collect rent every month while the managers of the property handle everything for you.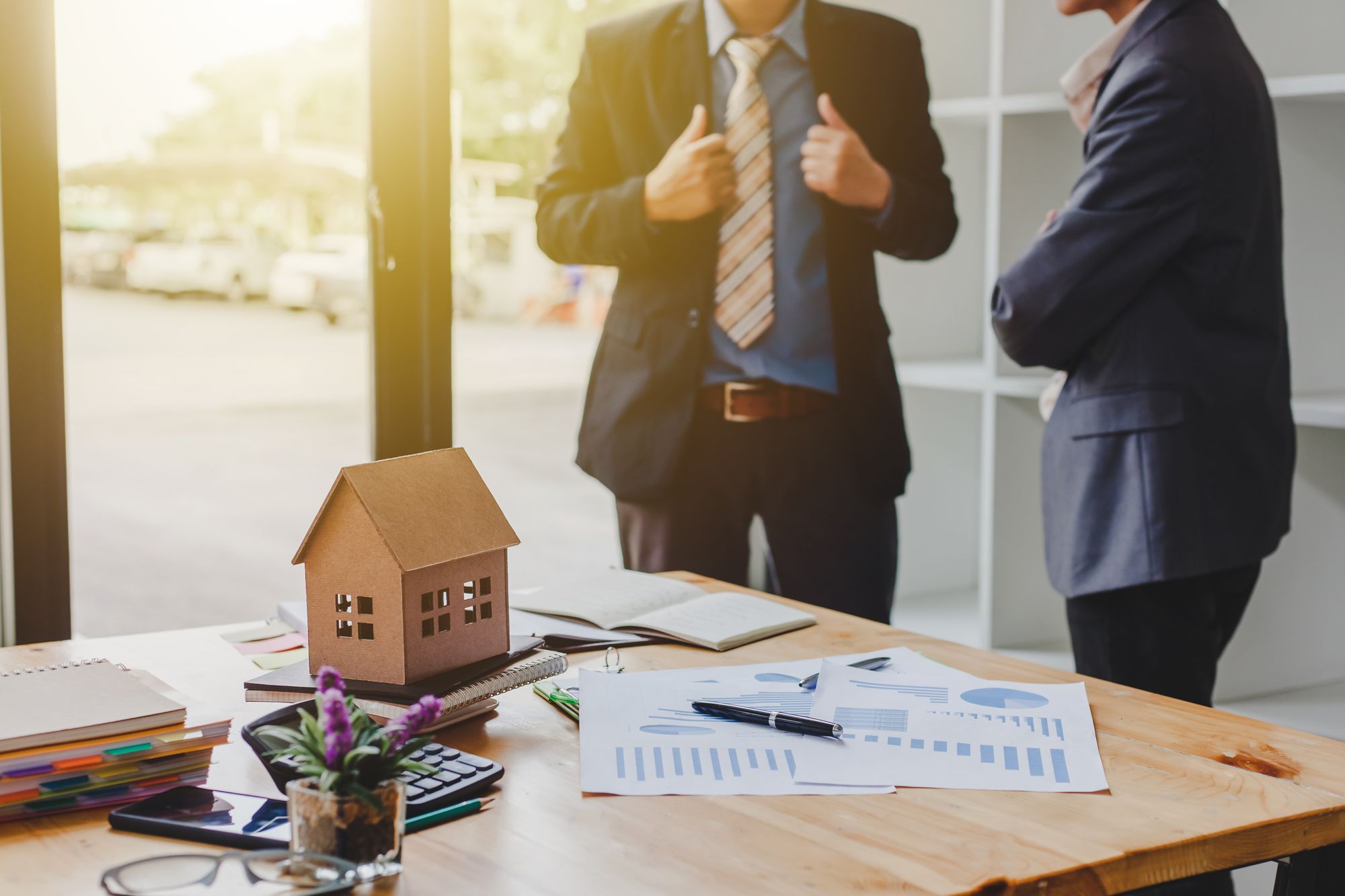 Many times, you can buy remote real estate even without visiting the property. If done properly, the main advantage of applying this particular strategy is getting higher returns than any other form of passive real estate investing.
All the proceeds from the appreciation of the property, along with the monthly rent payments, will go straight to you. You may also receive some extra tax benefits. You can diversify your portfolio by acquiring properties in different locations.
To reach a decision, you can obtain data from online platforms and research thoroughly. Research is especially important here because you are buying a building in a different location, possibly without visiting it in person.
Is Passive Real Estate Investing Right For You?
You don't necessarily have to jump on the bandwagon and get started with passive real estate investing. There are risks associated with this form of investing that might make it unsuitable for you.
When you invest in any passive income property, there's an ongoing risk of the loss of principal. For both REITs and stocks, it can cause the investment value to plummet. It can be because of the internal issues with the asset in question (e.g., the REIT's real estate portfolio) or an overall slump in the market.
Therefore, it's crucial to first do thorough research before undertaking any kind of investment. No investment can give you a 100% guarantee of protection or return of your principal. But your research and careful analysis can help you secure a profitable investment deal in a real estate venture.