Everyone loves a transformation story, which is why tv shows documenting the process of flipping homes are so popular. But what does it actually take to make all that happen? How can an investor make money when they are putting so much of their own cash and time into a home flip?
If you want to get involved in real estate investing but don't necessarily want to be a landlord managing tenants you can get involved in flipping houses. Flipping a house isn't necessarily a cut and dry process and will greatly vary depending on your area, available cash, skill level, and the property itself. If you have experience in construction and design that is even more beneficial to minimize costs and maximize results. But you don't have to be an expert tradesperson to be good at flipping houses.
House flipping is great for a real estate investor that doesn't mind getting their hands dirty, is patient, and can manage a project with many moving people and parts. If you can keep the process humming along and can wait a few months for repairs and remodeling you could see hefty profits on the other side.
PRO TIP: Now is the time to get into real estate investing, and experienced real estate investors use Invelo to find prospects, manage leads, track deals and run marketing campaigns.
What Is House Flipping?
Flipping a house is when an investor buys a distressed property and makes improvements and repairs that increases its value. When flipping a house, an investor is taking something that isn't worth a lot and is probably not much to look at, and turning it into a desirable home with some value in it.
While flipping a house can require a good chunk of cash on hand, the money is made when the house is sold for much more than it was purchased for. The difference between the purchase price and sale price will cover all of the repairs and remodeling as well as produce a significant profit if you have done everything right. Through your work on it you are taking the actions that will increase a property's value.
Where Do You Start?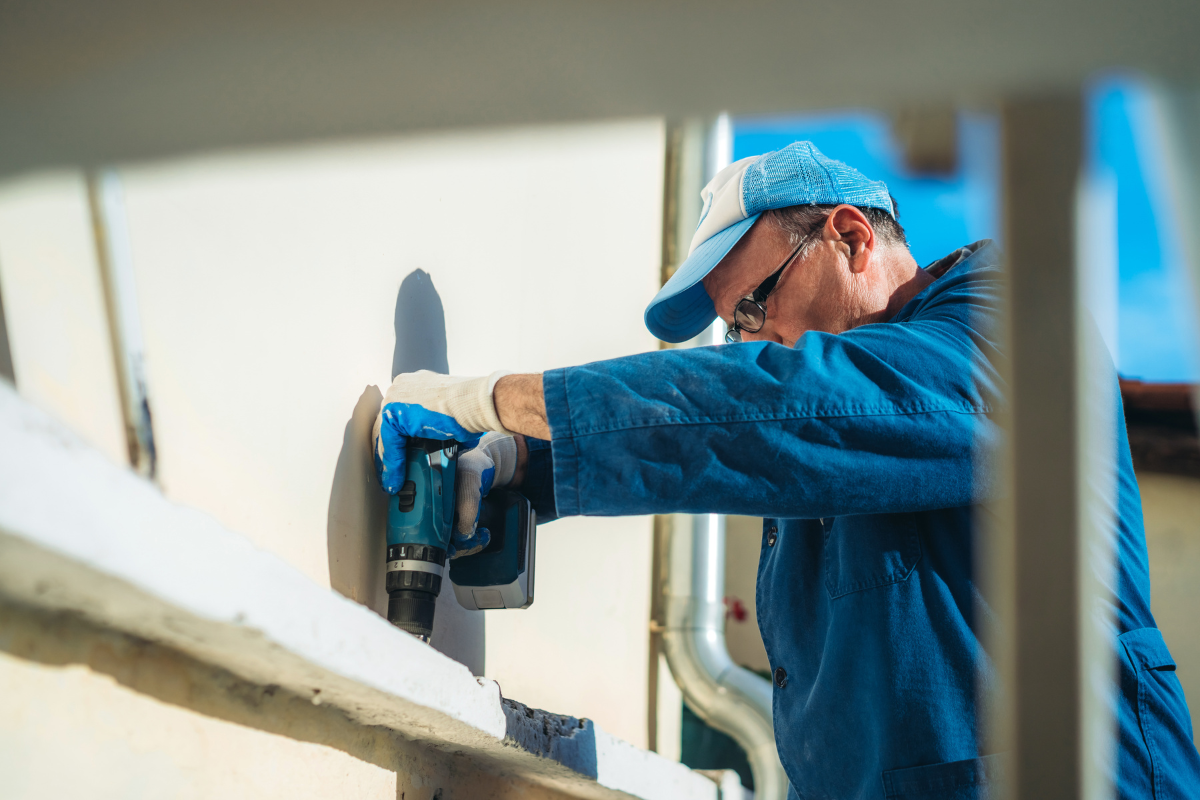 If you decide you want to invest in a home to flip you have to make sure you have done a great deal of research before you spend any money. If you are a first time investor or flipper you want to take great care in getting to know the neighborhood, market and business. Just because you find a distressed home doesn't mean that it's right for you. Sinking money into a property that has not properly been vetted can be an extremely costly mistake and a risk that all investors take when getting involved in investment properties.
Research The Neighborhood and Market
The first thing you should do is research both the neighborhood you are interested in as well as the local and overall real estate market. Not all market conditions are necessarily favorable to house flippers and if it is your first flip you may want to consider waiting for conditions to improve. Also not all neighborhoods are right to invest in. You want to invest in an area where property values are solid or increasing. You don't want to buy a run down home in a run down neighborhood because even when it is remodeled it still won't be able to be sold for much more.
A wise thing to do especially if you aren't as familiar with local neighborhoods is work with a real estate agent that has the knowledge you lack.
The 70% Rule
If you are flipping for a profit you want to make sure you are not spending too much money up front. This is why many real estate investors use the 70% rule. This rule states that you should only pay 70% of the after-repair value of the home including the costs necessary to repair it.
If you predict that the ARV of a property will be around $400,000 70% of that would be $280,000. And if the property needs $50,000 in repairs you subtract that from the 70% making the target number $230,000. You ideally should not pay more than $230,000 for that home. That way once you spend the money on repairs and remodeling you are still coming in well below the predicted ARV and even if something goes wrong you will still likely see a decent profit from the sale.
This is where knowledge of the real estate market and property values becomes extremely vital. You need to be able to make determinations like this to assess if a property is worth your time or not. If you invest too much on the purchase of the property you may risk a small or negative profit when you sell. You need to make these calculations before you spend a cent on a property.
PRO TIP: Want to find properties to fix and flip? Use Invelo's list builder to search by 100+ filters and find the perfect property to invest in.
Secure Financing
After you have done your research it's time to secure financing on the property or at least make a plan on who you are going to pay. Ideally you will purchase the property with cash so you can avoid paying interest while you renovate, but this is not going to be possible for many investors especially newer ones and investors working on properties that will require a lot more cash for repairs.
If you cannot pay in cash outright you will need to secure a fix and flip loan. Be prepared to fork up a 20% down payment for any kind of loan you take out. Loans available to you include hard money loans, personal loans, and home equity lines of credit as well as more traditional mortgages (though these don't make as much sense for a short term ownership).
Keep in mind that in addition to paying for repairs and remodeling you are also responsible for property taxes, interest and utilities on the property – don't forget to work these into your budget for the project.
Find The Right Home
One of the most difficult parts of the flipping process is finding the perfect home to flip. You want to make sure that the home will be worth enough in the end but you also want to make sure it requires the amount of repairs that you are willing to finance.
If you are looking at distressed properties it is very easy to bite off more than you can chew. You can find a home that seems to be in decent shape only to find out it needs costly repairs to the foundation. You want to make sure that you are making an informed decision both in regards to the market as well as the condition of the home.
Once you have found a great candidate, be prepared for other investors to also show interest in it. You may have some competition in the bidding process so it is always wise to make sure you are staying within your budget regardless of what the other investors are offering – don't let them push you to make a bid you can't afford.
Do As Much As You Can Yourself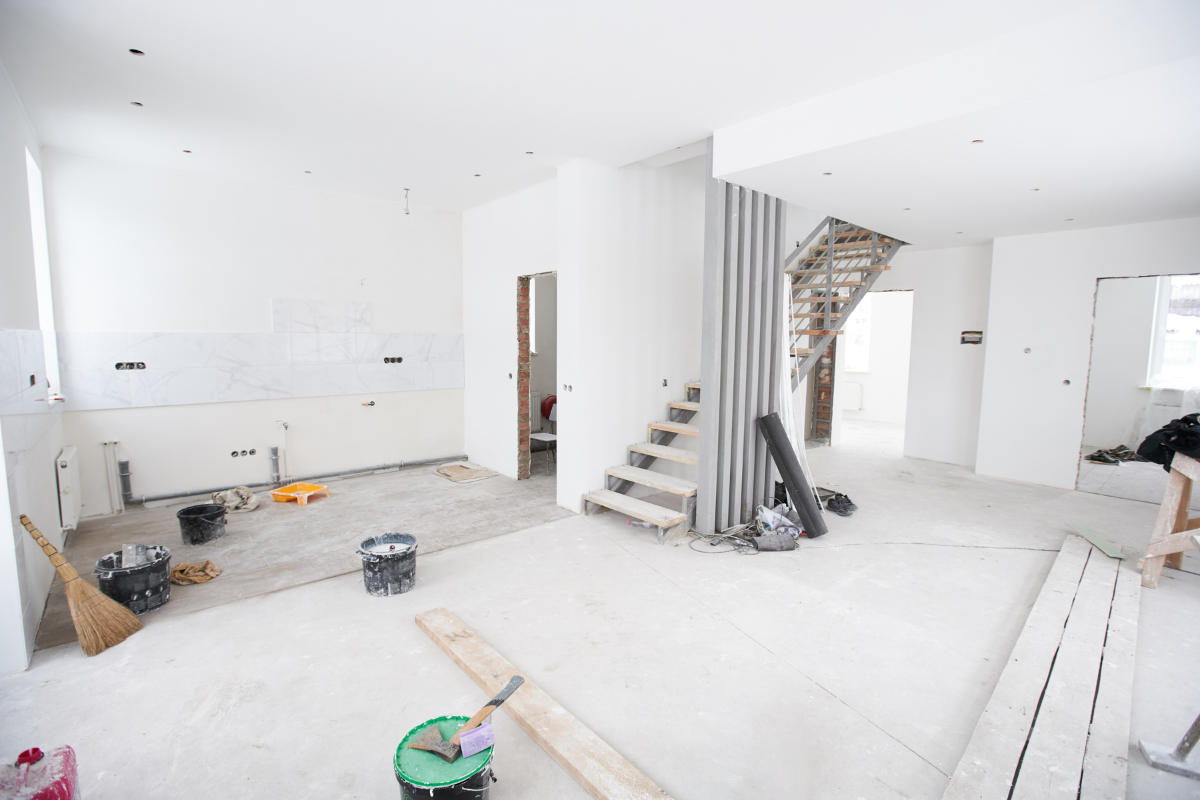 If you have experience in construction and design you may be able to do a good deal of the repairs and renovations yourself, which will save you a ton of money in the process. If you are a first time flipper earning some sweat equity is a great way to save money and help you learn more about what goes into a home. You can find how-to videos from experts in virtually every field on YouTube so if you have the time to work on a project yourself you can check quite a few things off of your list yourself.
Hiring professionals is going to eat up most of the budget you set aside for repairs. So if you have the time yourself to grab a paintbrush or a screwdriver you should use it! Just make sure that you don't take on some of the more specialized work that needs an expert. You can cut corners but you can't cut them all!
Hire The Right Help
But at some point, regardless of your skill level, you will have to hire some specialized help. When doing so it is best to turn to your network for help selecting the right expert. Word of mouth is the best way to find skilled tradespeople that are reliable and easy to work with. You want to tap into your network of investors and homeowners to get a feel for who they recommend. If you don't have a wide network in your area reach out to neighbors and real estate professionals who may be able to direct you to a few local laborers. Talking to real people about their experience will be worth more than reading reviews from strangers on Google.
Have Patience
Not every flip will be complete in six weeks. Many smaller investors can work on a property for months! While it is financially prudent to work quickly to avoid fees and utilities, there is no award for getting done quickly. In fact trying to get it done too fast can cause mistakes that can be expensive to repair.
You don't want to rush through only to have buyers back out during the inspection because you cut too many corners. Take the time you need to so you are proud of your work. If you do a bad job and the new owners are not happy they will tell friends and family in the neighborhood and give you a reputation for shoddy work. If you ever flip another home nearby this could dissuade people from buying from you in the future.
Set realistic expectations for the work you need to accomplish and plan from there. It's rare that anything is done ahead of schedule so don't set yourself up for failure by setting unrealistic expectations for completion.
Final Thoughts
Flipping a home is not an easy process but it can be immensely fulfilling and profitable if you do it right. If you have an interest in construction or design this kind of investing might be the perfect space for you to get involved. Just make sure you do your due diligence before you make any commitments so you don't lose money. Like any investment property, flipping a house comes with serious financial risks that you have to be prepared for.