Whether you are an experienced investor with a top notch team or a new investor working alone, Invelo has everything you need to send successful real estate marketing campaigns.
If you are running any kind of real estate investment business, finding the right marketing tools is important to securing deals. Invelo was built with the investor top of mind and has everything you need in one place to make creating and managing campaigns easy. Every step of the marketing journey feeds back into your contact's records so you will always have notations on what campaigns they were a part of and when they received every marketing blast. This kind of information is crucial for when you are making direct contact with your prospects!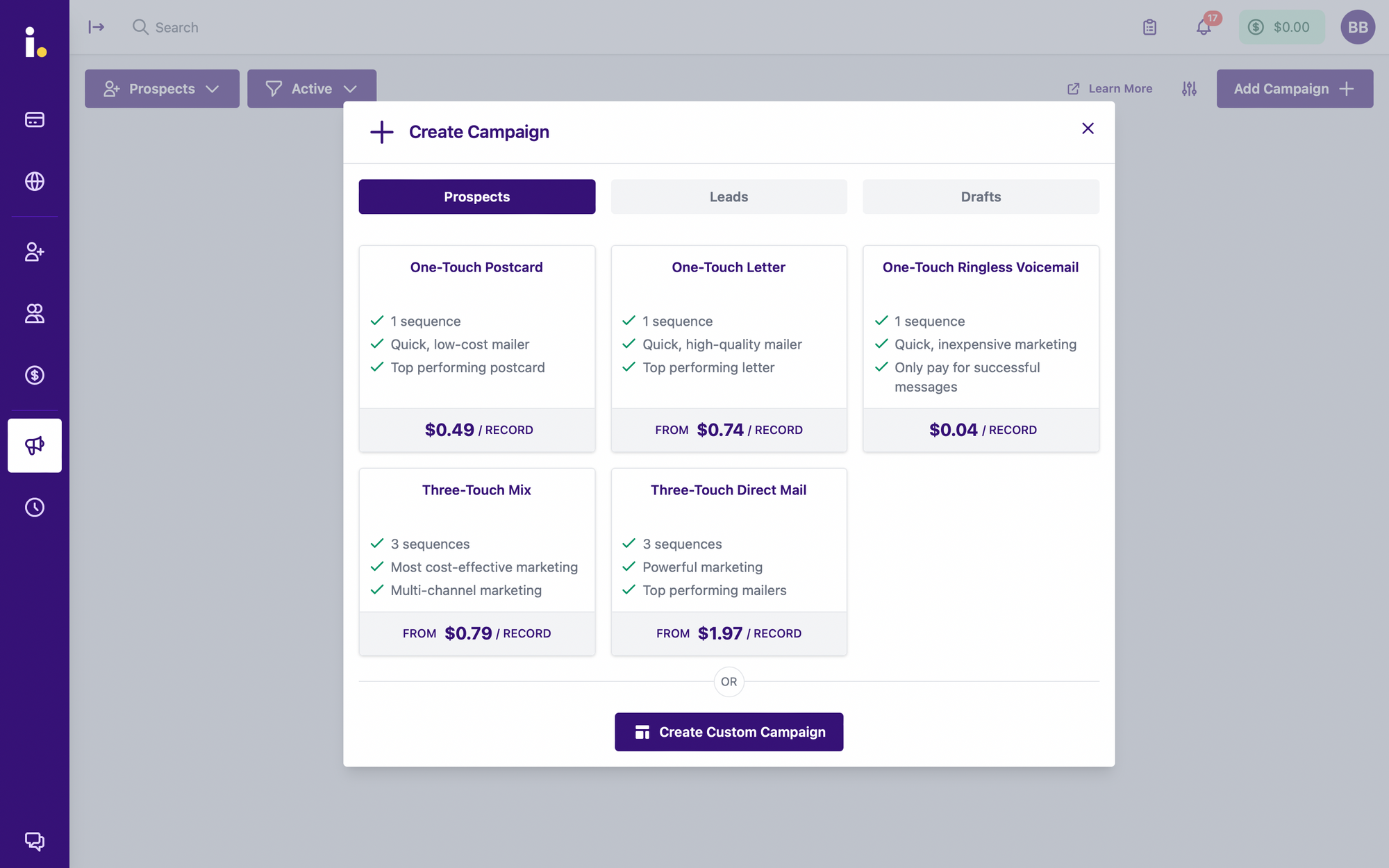 Preset Marketing Campaigns
One way Invelo aims to make marketing easier and more efficient is with marketing presets. Marketing presets are prebuilt campaigns that you can use to create effective marketing blasts. You can choose from one-touch campaigns that utilize one marketing channel or three-touch campaigns that mix three channels to maximize visibility.
These preset campaigns cut out a big chunk of campaign planning for you and allow you to simply add content, select your dates and go! You can use presets to build campaigns that target prospects or leads. You simply select your preset and add your information – the sequences are preloaded and just need your final touches before sending.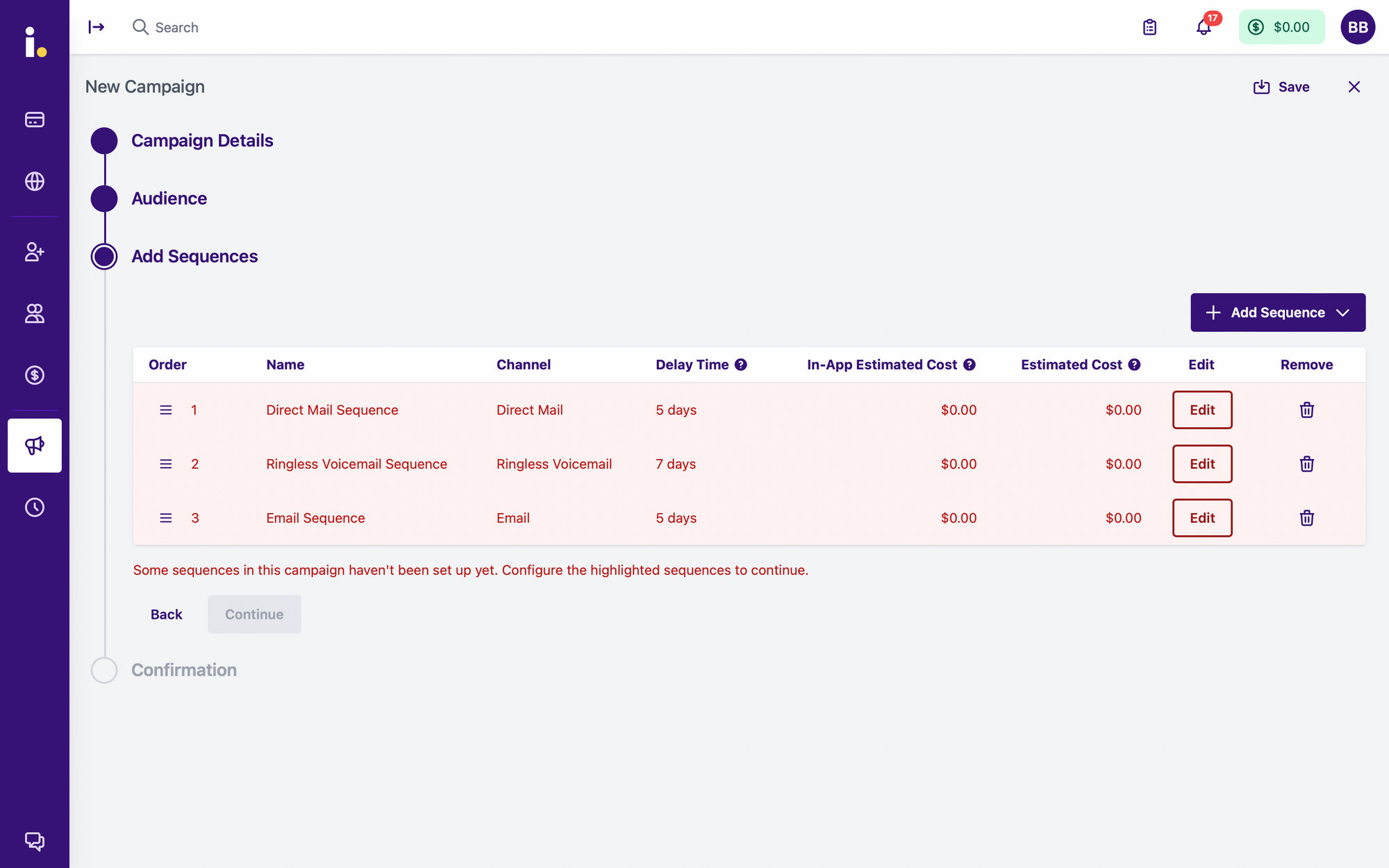 Preset campaigns either utilize one channel or a combination of direct mail marketing, ringless voicemail and email marketing. Select a three-touch campaign to create a marketing campaign that uses each channel to make sure that your contacts are seeing your messages and are aware of what you are offering.
If you are on the free Starter Plan marketing presets are your only option for creating marketing campaigns. If you are on the paid Individual and Professional plans you have the option of using the preset campaigns or creating your own custom campaigns from scratch. Regardless of what plan you are on, marketing presets are a great way to get your marketing efforts underway and allow you to easily build campaigns even if you don't have a lot of experience doing so.

Start utilizing Invelo's preset marketing campaigns immediately! Sign up for free now.