Learning is important in the world of real estate investing. Whether you are a seasoned professional or a complete beginner – learning is crucial if you want to keep your business growing.
Learn With Invelo
Aside from providing real estate investors with tools like the list builder, sales pipeline management, marketing and more, Invelo is also dedicated to helping investors grow their business through education. Users at all subscription levels, even free, can access Invelo's comprehensive REI training courses designed to help investors streamline their process and make the most out of their investments.

Who Is REI Training For?
If you are at the beginning of your investing career REI training can provide you with the best practices you need to build your business from the ground up. From establishing your business to understanding the market to building prospect lists, REI training can give you the foundation in which to grow your business. Invelo's REI training gives you the best practices you need to maximize efficiency so you can get your business started on the right foot.
If you are an experienced investor REI training is a great way to get you back to the basics of the industry. How long has it been since you checked in with best practices? Have well-known best practices changed? Training can also keep you abreast of all the latest developments in the business.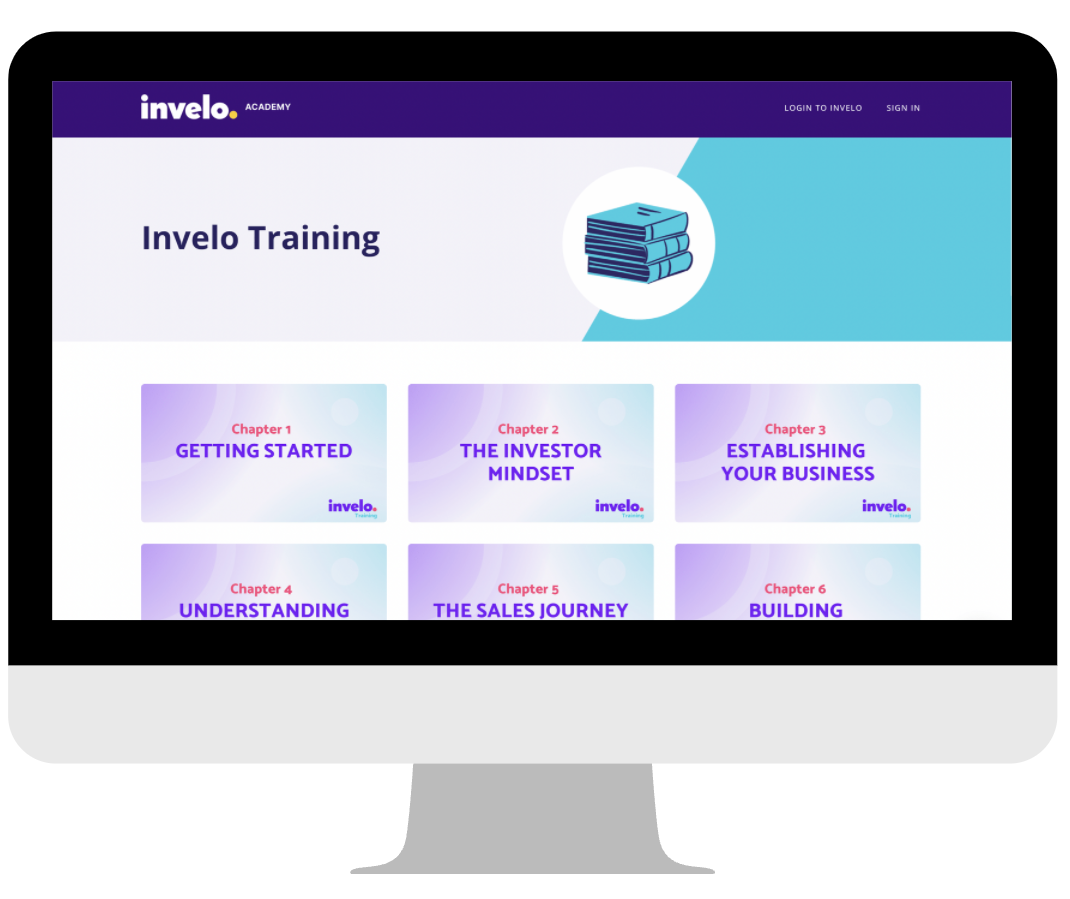 What Can You Learn?
Invelo's REI training is separated into chapters differentiated by topics. Within each chapter is a number of courses that break down the topic piece by piece. Each chapter's curriculum aims to educate the investor as thoroughly as possible.
Upon launch Invelo's REI training will include 10 chapters of training with more being continuously added.
Early chapters include…
Getting Started
The Investor Mindset
Establishing Your Business
Understanding Market Analysis
The Sales Journey
Building Prospect Lists

How Can I Sign Up?
You can take advantage of Invelo's educational tools right after you sign up for any subscription. Sign up for early access before Invelo officially launches in May.